Here at Urbis, we have one simple goal – to shape cities and communities for a better future.
"

...you're dealing with the experts who will connect you to a better outcome, every time.
It's something we achieve by drawing together a network of the brightest minds. Think of Urbis as a creative community of practice experts, working collaboratively to deliver fresh thinking and independent advice and guidance – all backed up by real, evidence-based solutions.
So what does this mean for you? Whether you engage with us in the areas of planning, design, policy, heritage, valuations, transactions, economics or research, you know you're dealing with the experts who will connect you to a better outcome, every time.
At Urbis, we don't just work for you. We work with you.
"

We help you achieve remarkable, sustainable outcomes.
We work hard to understand what you want to achieve. We guide and provide independent advice. At Urbis, we'll manage your expectations, and help you see what's possible. We help you achieve remarkable, sustainable outcomes – places or policies that work, that make our cities and communities better.
We act for clients who are making the places we live and reshaping the way we live there.
"

We advise developers, property owners, investors, private firms, NGOs, community groups, industry associations and all levels of government.
We advise developers, property owners, investors, private firms, NGOs, community groups, industry associations and all levels of government – local, state and federal.
Among the many lines of work we perform, we:
design and master plan urban developments
guide development projects through the complex process of planning approval
help our clients imagine and build new places of work, leisure, entertainment and commerce – from shopping malls to business parks and retirement living
provide property market and economic analysis
research and analyse shopping trends and market forces
consult with communities
evaluate policy and advise on strategy
provide heritage advice
value properties, and advice on property transactions.
Four values guide the way we work together and with you, to deliver fresh thinking and evidence-based solutions.

Authenticity.
We mean what we say. We offer independent, impartial advice, and communicate clearly, honestly and respectfully with each other and our clients.
---
Collaboration.
We communicate openly and constructively. We deliver world-class solutions because our people work together and partner with our clients.
---
Decisiveness.
We think beyond the brief. We draw on the know-how of the brightest minds. We base our advice on evidence and clarity of thought. We find a clear way forward for our clients, and guide them towards the outcomes they want to achieve.
---
Spirited.
We have a passion for good ideas (big and small), for expertise and for helping each other out. We value innovation and we demand rigour. We are entrepreneurial and agile
Urbis has won many major state and national awards across all areas of its expertise – in planning and master planning, urban design and landscape architecture, property and retail, policy evaluation and research, and parks and leisure
We prize excellence and work at the cutting edge in everything we do. The awards aren't the reason we do our work, but they show what can happen when talented and creative people work together to help their clients shape great spaces and places, wise policies and strategies, and vibrant communities and cities that improve the lives of all Australians.
The diversity of our people is the key to our creativity – and to our clients' success.
Urbis is a community in which people of diverse backgrounds are free to be themselves and share views shaped by their identity and values. Ours is an inclusive culture, and we're proud to be recognised among professional services firms as a champion of workplace diversity.
"

We encourage diversity not just because it's the right thing to do, but because diversity is the key to creativity, innovation and quality of thought.
An inclusive workplace is one where differences – of gender, age, ethnicity, sexual orientation, physical ability, lifestyle and religious belief – are valued, respected and supported. We encourage diversity not just because it's the right thing to do, but because diversity is the key to creativity, innovation and quality of thought.
Our Diversity Board, which reports to the Urbis Board, drives our progress in diversity. This includes overseeing programs such as SOAR, which promotes the advancement of senior women in the firm. 
WGEA Employer of Choice for Gender Equality
Urbis is an employer of choice for gender equality (EOCGE), recognised through the Workplace Gender Equality Agency (WGEA).
The WGEA citation is designed to encourage, recognise and promote active commitment to achieving gender equality in Australian workplaces. This citation is the gold standard certification for employers who are committed to making positive, measurable improvements towards gender equality. 
Criteria for recognition covers leadership, learning and development, gender remuneration gaps, flexible working and other initiatives to support family responsibilities, employee consultation, preventing sex-based harassment and discrimination, and targets for improving gender equality outcomes. These criteria are regularly strengthened to reflect best practice.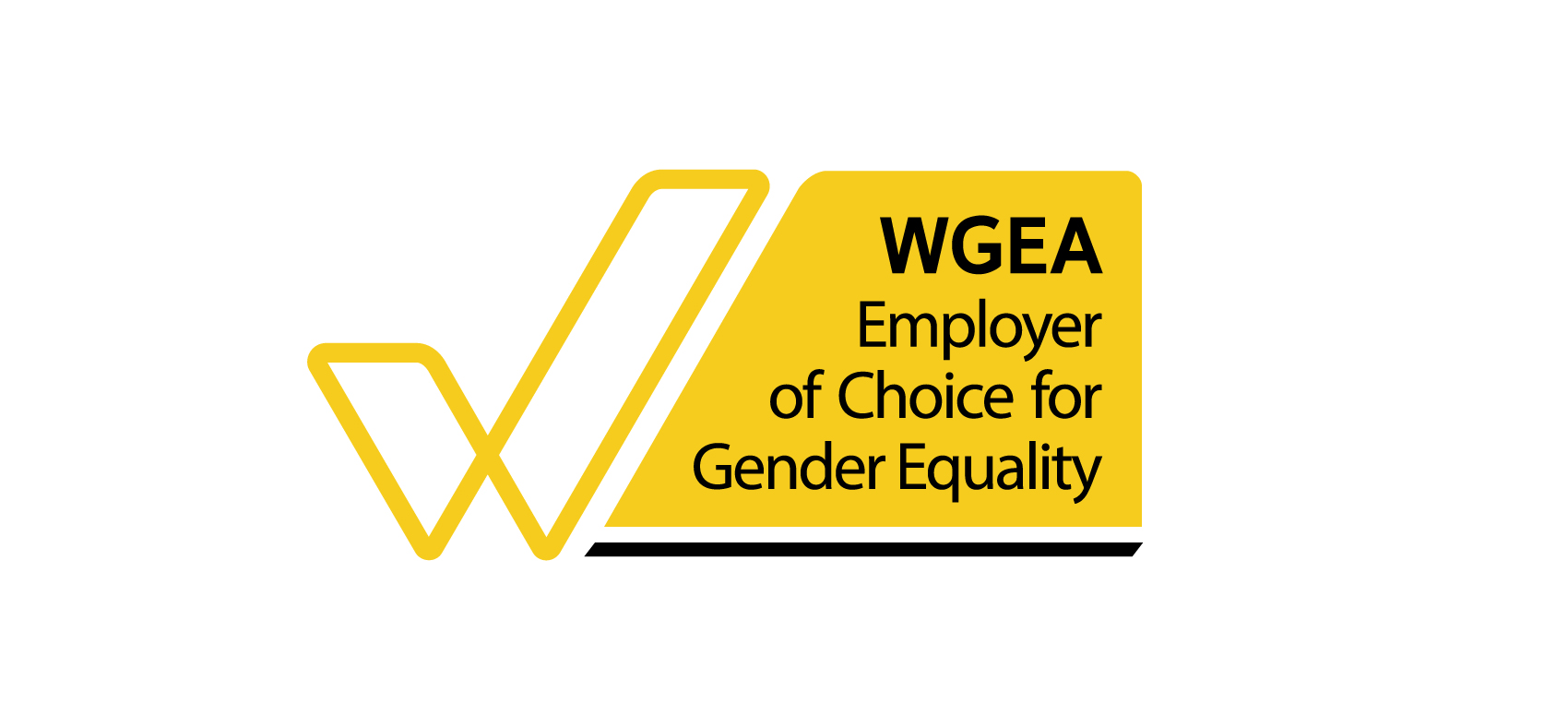 Reconciliation
"

Urbis' vision for reconciliation is to be actively involved in embedding First Nations cultures and worldviews into the solutions we create for places and communities.
A critical part of our commitment to diversity is our Reconciliation Action Plan (RAP) which has been developed in partnership with social change agency Cox Inall Ridgeway. Our Urbis Innovate RAP received official endorsement from Reconciliation Australia in 2023.
At Urbis, we see reconciliation as vital to Australia's national wellbeing, and acknowledge the care First Nations peoples took of the land for millennia.
Our work has enabled us to hear from and partner with First Nations communities on important issues, such as land use planning, health, education and economic development. We will continue to explore ways to connect with First Nations people, community leaders, businesses and organisations as partners and stakeholders who share our vision to generate positive outcomes.
Our Urbis Innovate RAP is core to this commitment to actively support and provide meaningful impact toward Australia's reconciliation journey.
Helping others is at the heart of what we do.
We strive to create places that improve the lives of the people who use them. But we know we can always do more to support those who aren't directly touched by our day-to-day work, which is why we participate in various charities and sponsorship programs.
Each May, Urbis raises money for Cancer Council by participating in Australia's Biggest Morning Tea. Staff members throughout our Australian offices bake up a storm or volunteer to help host an event, then gather together to raise money for this worthy cause.
Urbis also supports the Property Industry Foundation, which brings together Australia's property and construction industry to support community programs that help young people at risk. We sponsor the foundation at the national level, and our people attend many events, including charity sailing challenges in Brisbane, Melbourne and Sydney.
Give Back Framework
Our Give Back framework articulates our community giving commitment, directing our collective efforts to make positive impact on communities and placed in need of our support. 
Give Back provides details of why, how and where we will direct our community giving efforts, ensuring we create a legacy benefitting recipients, our people and our brand.
Leadership and Governance
The leaders of our firm share responsibility for the welfare of our people and the quality of our work.
They are accountable for how well we serve our clients, the community and the environment; for guiding our strategic direction; and for making sure our work embodies our values and fulfils our mission. They make sure we meet our ethical and legal obligations.
Save
Save
Our Board is made up of our Managing Partner, two independent directors, four Executive Directors, and our CEO who is an officer of the Board.
To help the Executive Leadership Committee and Board govern Urbis, we delegate oversight of key policy areas and operations to the following groups:

Drawing on the insights of our people across the firm, the leadership team as a whole ensures Urbis delivers what it promises to its clients; encourages the sharing of knowledge between our many areas of expertise; promotes creativity and fresh thinking; and makes sure we have the right people and enough capacity to meet the changing needs of our clients and the cities and communities we seek, with them, to shape.
Modern Slavery Statement
Urbis is an organisation dedicated to shaping cities and communities for a better future. We work to create places and spaces to improve the lives of the people who use them.
We take our role as an ethical and responsible business seriously, and our commitment to combating modern slavery risks is fully supported from the highest level of our organisation. For more specific information, see our full Modern Slavery statement here.
"

We will continue to uphold the right of every human being to be valued, respected and supported.
We view all our actions to eradicate modern slavery as consistent and complementary to the Urbis Code of Conduct, extending the role we all must play in improving the world we live in. We commit to regularly assessing and identifying any risk that modern slavery has played a part in our supply chain.
Carbon Neutral Certified
Shaping cities and communities for a better future includes the environment in which we live. It's up to all of us to act now to protect and enhance our future.
As of February 2023, we have been awarded carbon neutral certification by Climate Active, the most rigorous and credible carbon neutral certification available in Australia. This certification means we have reduced Urbis' carbon footprint to zero, having taken action to reduce and remove as much carbon from the atmosphere as Urbis puts into it.
The certification process began by measuring Urbis' greenhouse gas emissions to understand our baseline and define opportunities for reduction. We made a number of changes to how we operate. 
Furthering our commitment

As well as achieving our Climate Active certification and investing in meaningful offset projects, we have also committed to a 25% net reduction in emissions by 2029. We have a plan in place to achieve this target and an emissions reduction strategy to help us get there.
Learn more about our carbon neutral certification.
---