The 2019 edition of the Urbis Shopping Centre Benchmarks is now available.
Subscribe today to shape tomorrow!
The Urbis Shopping Centre Benchmarks has been essential reading for the retail and shopping centre industry for more than 25 years.
Our interactive dashboard is back with all of the details you need to better understand and benchmark your shopping centres' performance against multiple metrics. Save time and share results with your team faster with our online dashboard, hosted on Loop.
Accessible anywhere, anytime
Compare metrics by category
Integrate with other Urbis online products
Add data over time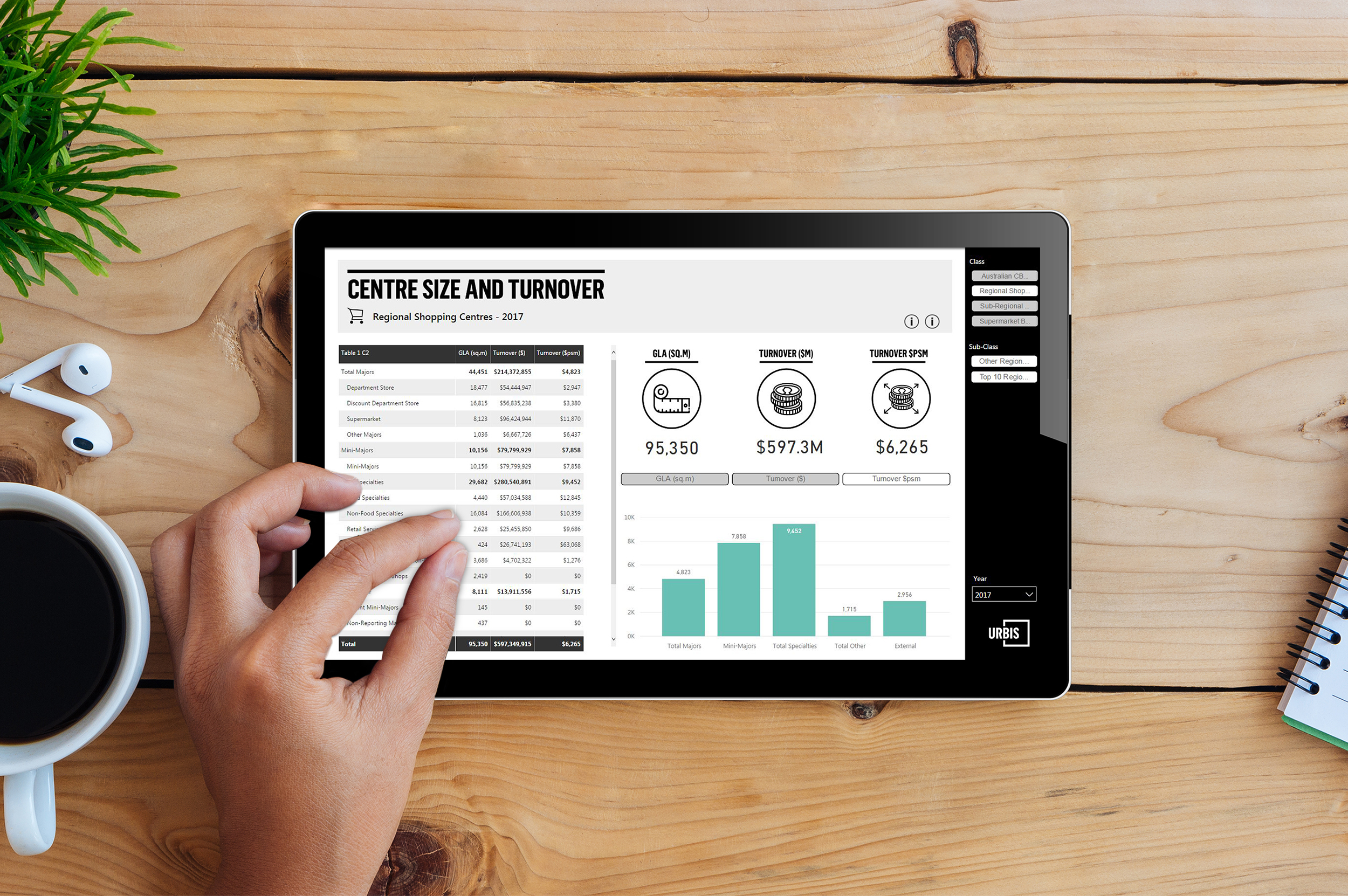 The Benchmarks series draws on our property economics and market research expertise to provide an accurate picture of shopping centre performance and tenant mix across Australia. We identify the fastest growing specialty categories, outline the size and composition of centres across Australia, and provide insight into the evolution of shopping centres including the impact of international mini-major stores and non-retail uses.
With data sets covering regional, sub-regional, supermarket and CBD centres, we'll help you understand the trends that drive shopping centre performance in Australia.
This year, through the continued cooperation of the major participants in the Australian Shopping Centre industry, we include a record number of centres in the sample, including all Australian Real Estate Investment Trusts and major ownership groups.
Subscribe below today!
Subscribe for your online access to the Benchmarks today
Take advantage of the opportunity to measure and drive your shopping centre's high performance, as well as address changing community and investor needs.
The following Benchmark data sets are available:
Regional
Sub-regional
CBD
Supermarket centres
Purchase one report or the set by downloading our PDF order form here.  Complete, sign and return to us at benchmarks@urbis.com.au.
Experts in the retail sector
"

Our work with the retail sector draws on our expertise across the board. We know the sector and its drivers better than anyone.
We've helped clients develop, expand and improve the performance of shopping centres for more than 30 years.
Our work with the retail sector draws on our expertise across the board – from planning and design, to community consultation and economics – but all our work is underpinned by our research capability. We know the sector and its drivers better than anyone.
We track the changing market forces and consumer trends and we understand the demographics and the global trends.
All of this means we can help our clients improve the shopping experience and respond to rapidly changing shopper demands.
We help our clients prepare for – and shape – the future of retail environments.
Director Rhys Quick  is your key Shopping Centre Benchmarks contact.
To find out how Urbis can help you on your next retail project, simply contact any of our experts below.
Property Economics & Research
Transactions & Valuations