The New South Wales Planning Minister, the Hon. Rob Stokes MP, has recently announced the creation of the Western Sydney Priority Growth Area. 
Planning for this area which will focus on the development of  a new strategic framework  for  housing , employment  and infrastructure around the second airport at Badgerys Creek.  The Priority Growth Area incorporates lands that were previously identified as part of the Broader Western Sydney Employment Lands and the South West Growth Priority Growth Area.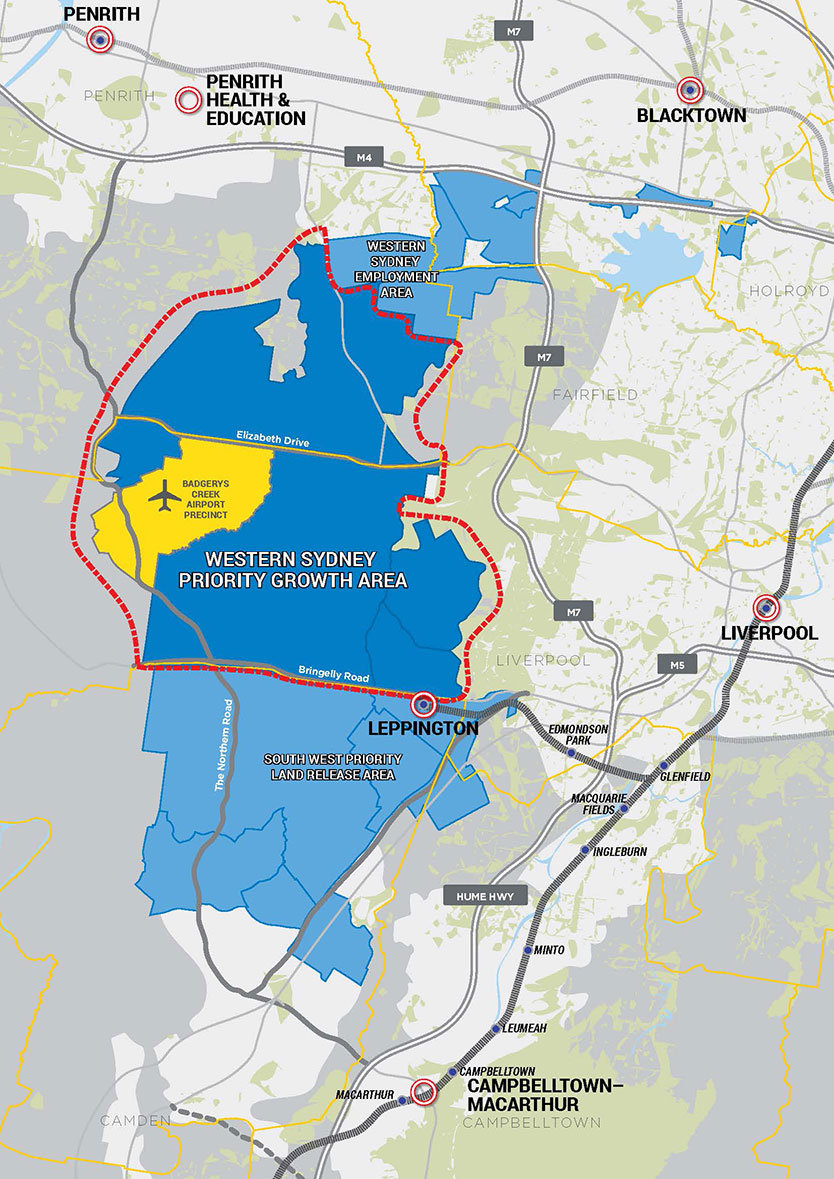 The NSW Department of Planning and Environment have indicated they will work closely with Liverpool and Penrith Councils to prepare a draft Land Use and Infrastructure Strategy.
The Department has also  has indicated that a new special infrastructure contribution levy will be established to cover the cost of regional road infrastructure, planning and environmental measures.  Details on this levy and the planning framework are yet to be provided.
Click here to view the media release
Urbis will keep you updated on the progress of the policy as the plans are developed.
Should you have any queries in the meantime please contact the Urbis NSW Planning team: