Urbis' work on the revitalisation of Liverpool showcases the firm's multidisciplinary expertise across design, planning, economics, research and heritage, and will shape an exciting urban landscape in the heart of the capital of Sydney's Southwest.
As part of its Growing Liverpool 2023 strategy, the city council dedicated itself to a transformation of Liverpool's downtown, including Macquarie Street Mall and Bigge Park, into an urban centre that will draw people day and night, generate jobs and attract investment.
"

The new Liverpool city centre will be an inspiring, smart and human place – awake to its past and alive to its future. A model of the cities of Australia's future.
Urbis has developed a concept masterplan unique to Liverpool and focused on the mall and the park – the commercial and civic heart of the city. The masterplan draws together input from many service areas in the firm – social and town planning, heritage analysis, economic analysis, and an art strategy. To discover what locals wanted for the new Liverpool and what they value about its past, Urbis conducted surveys in the city. This research engaged the community and local businesses and generated excitement for the renewal of the city, and what Urbis learned on the ground informs the concept masterplan.
The revitalisation of Macquarie Street Mall and Bigge Park, as expressed in Urbis' masterplan, will make the heart of Liverpool a lively and liveable, safe and sustainable urban landscape.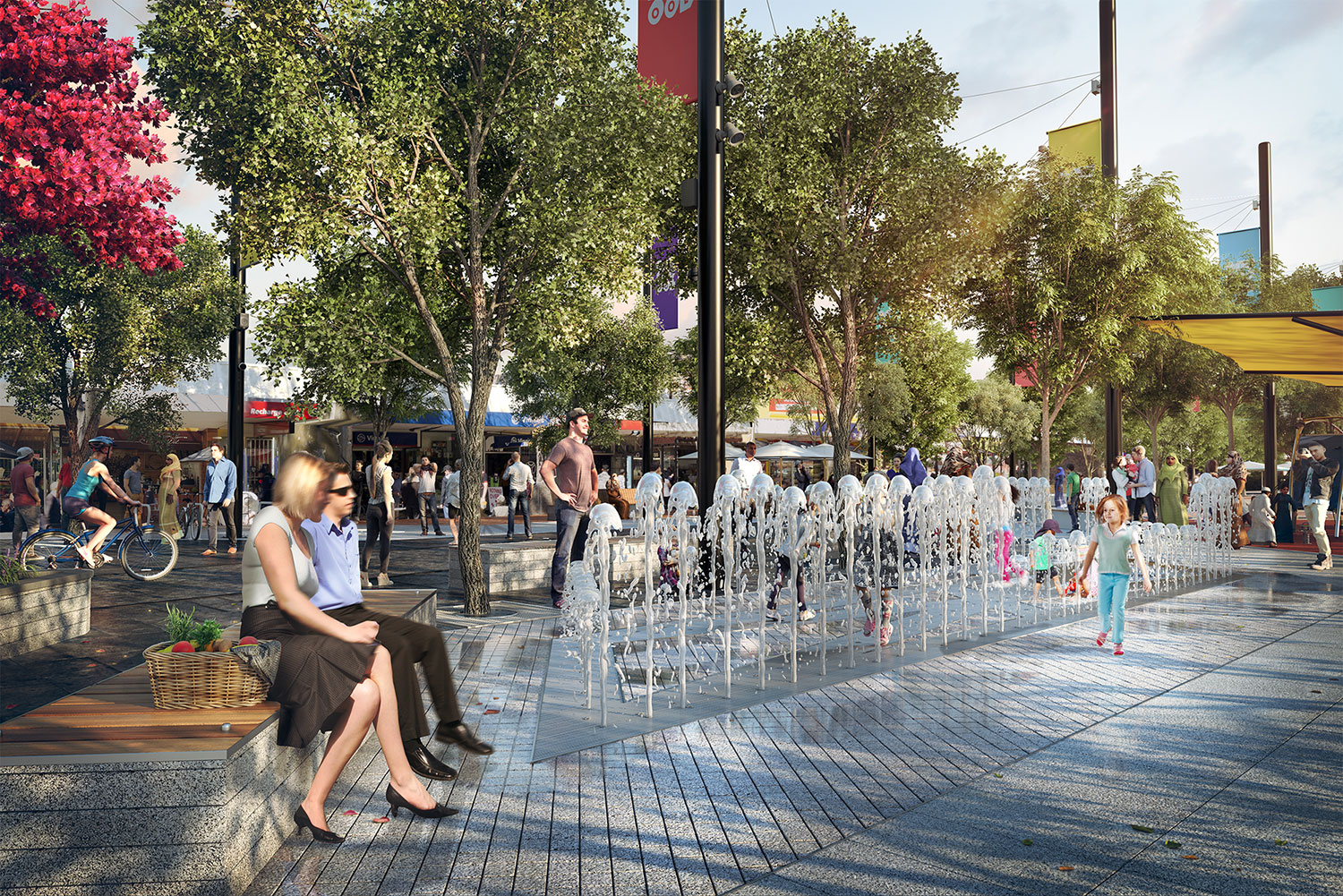 Urbis' Macquarie Street Mall Revitalisation project recently won the IALD Lighting Landscape Award at the Australian Institute of Landscape Architects' (AILA) 2017 NSW Landscape Architecture Awards.