Set amongst a Eucalypt forest backdrop within the Logan Gardens regional parkland, the design of the Water Play Park embraces the multiculturalism of Brisbane's South-East suburb.
Totems and shade sail poles spread throughout the water play park provide a canvas for artistic expressions of national flags. These flags reference the backgrounds of Logan residents with strong ties to other nations and cultures that have chosen to call Logan their home.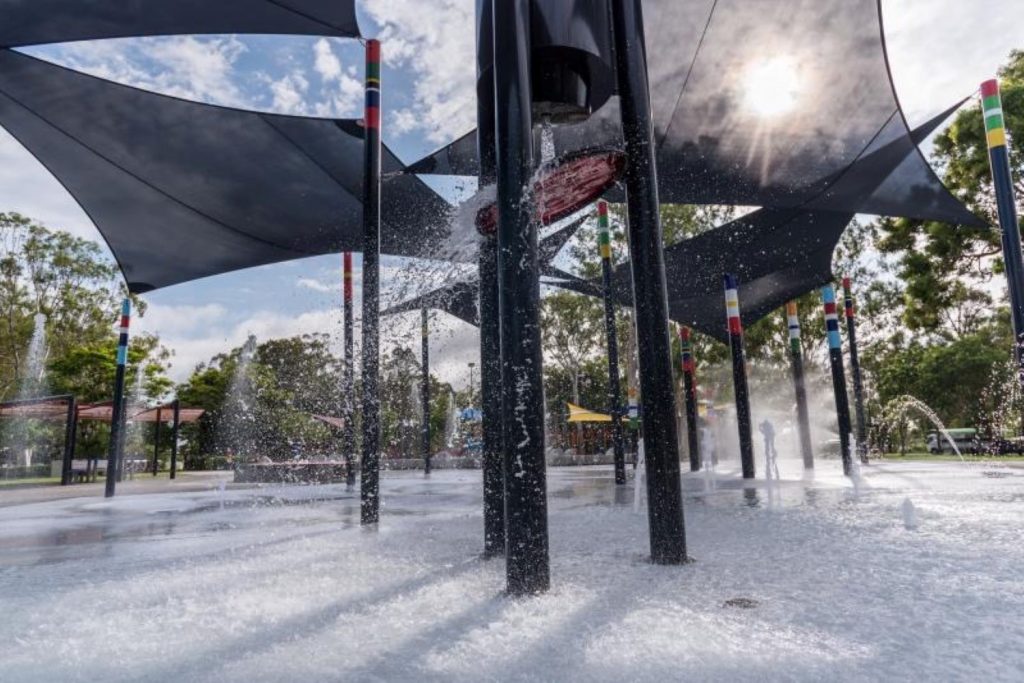 We are delighted to provide our expertise to deliver a water park design, an idea conceived as a 'car-wash' for kids, with total water immersion for all ages and abilities. Water elements including pop-jets, sprays, fountains, dumping buckets and bubblers are all strategically arranged within a circular space to overwhelm children and their parents. The literal water chaos that has resulted ensures a fun and cooling time for community members of all ages and abilities.
Urbis is pleased to have assisted Logan City Council in transforming the design of Logan Gardens Water Park, celebrating the diversity of a culturally rich community and bringing people together as Australians.