Championing the evolution and success of a growing population in the south west suburbs of Brisbane is Flagstone Water Play Park. A commitment made in partnership between the Logan City Council and Peet to build a sustainable water play area for Flagstone – bringing together new families and nurturing the tangibility of a community incentive. With an increasing number of homes devoid of swimming pools, the Water Play Park most definitely complements Flagstone's ecosystem and those of many other residential areas throughout Australia.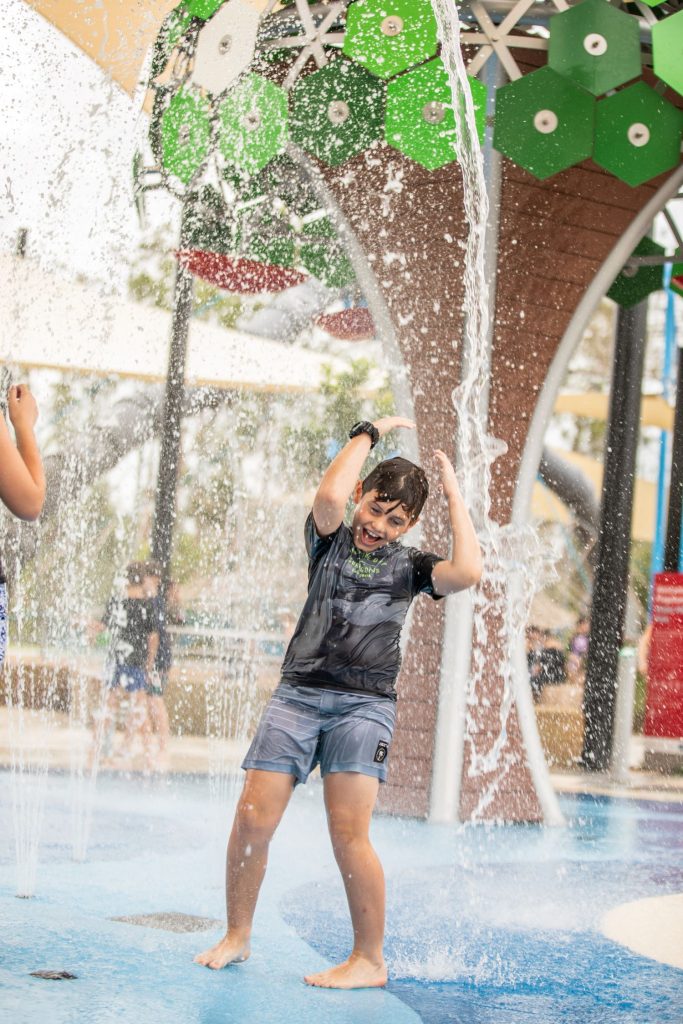 We are delighted to apply our demonstrated expertise in design to deliver a truly one-of-a kind treehouse developed with water play specialists Playscape Creations. The Flagstone Water Play Park features a zero-depth watercourse with jets, blasters and bubblers that meanders through two smaller trees with dumping buckets. The watercourse leads to the main event – a ten-metre high climbable treehouse with water cascading from the perimeter of the canopy, two internal mega water dumping buckets that activate water play above and below the treehouse deck, water cannons, and numerous other sprays and jets.
Urbis is honoured to assist Peet and Logan City Council in providing a sustainable community initiative for family enjoyment and togetherness for years to come.