North Fremantle's iconic Dingo Flour sign has successfully undergone a face lift, restoring the Western Australian heritage-listed mill to its former glory.
Urbis is pleased to have assisted Allied Mills in gaining the planning approvals required for alterations and refurbishments to the Great Southern Roller Flour Mill complex, the only flour mill still working in North Fremantle, Perth.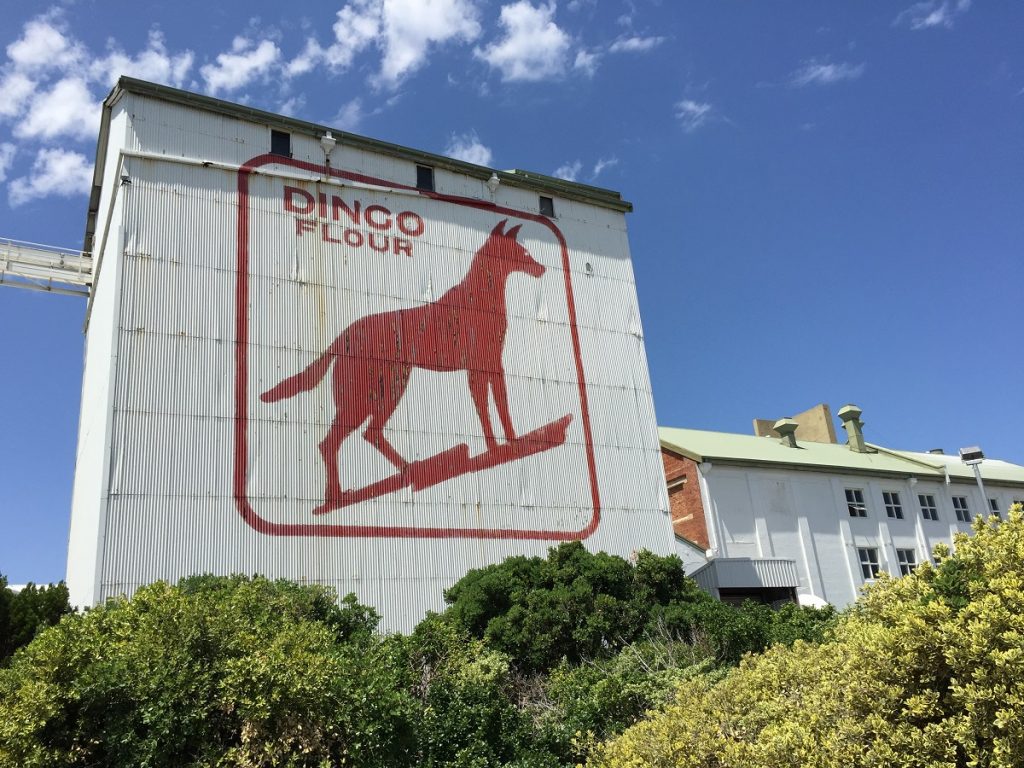 The Dingo Flour mill, before  its refurbishment in early 2016 (above), and after (below).