A year ago, Urbis asserted that "build to rent could deliver the homes we need, and fast". Drawing comparisons to the UK in 2012, when build to rent jolted into action, we observed similar conditions emerging in Australia.
As the regulatory brakes threatened to derail the investor-backed supply of apartments, we saw vacancies dropping back and rents running away. Build to rent (BTR) was emerging as the fast track solution to delivering housing in our growing cities.
Common global build to rent drivers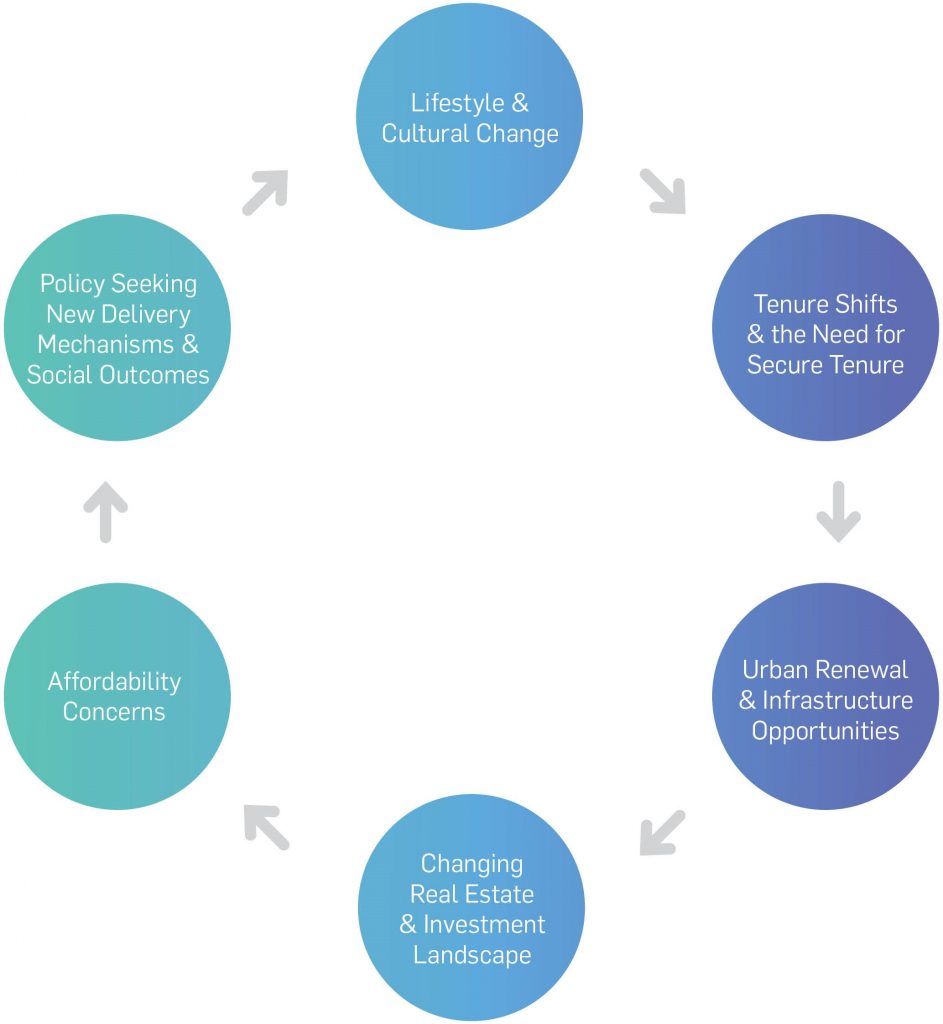 In our earlier article, we considered whether BTR was a "silver bullet or a silver lining". One year on, we reflect and ask: are we boarding a BTR bullet train or are we on the platform still deciding?