On behalf of Shayher Group, Urbis secured development consent for a new 9 storey mixed-use development on a key gateway site into Ashfield town centre. The proposal represents a contemporary, landmark, mixed-use development that uses the highly accessible and strategic location of the site.
"

The approved 9 storey mixed-use development will revitalise Ashfield town centre and deliver a contemporary, landmark mixed-use development.
The design presents four elegantly proportioned residential buildings with vertical expression, a retail tenancy on the ground floor, and an extensive public area with landscaped through-site links. Designed by PTW Architects, the plan exhibited a high standard of architectural design that will reinvigorate the streetscape and contribute positively to the surrounding town centre context. This development will also deliver diverse housing options (including affordable rental housing) for the Inner West LGA within walking distance to high-frequency public transport, community facilities, and employment opportunities.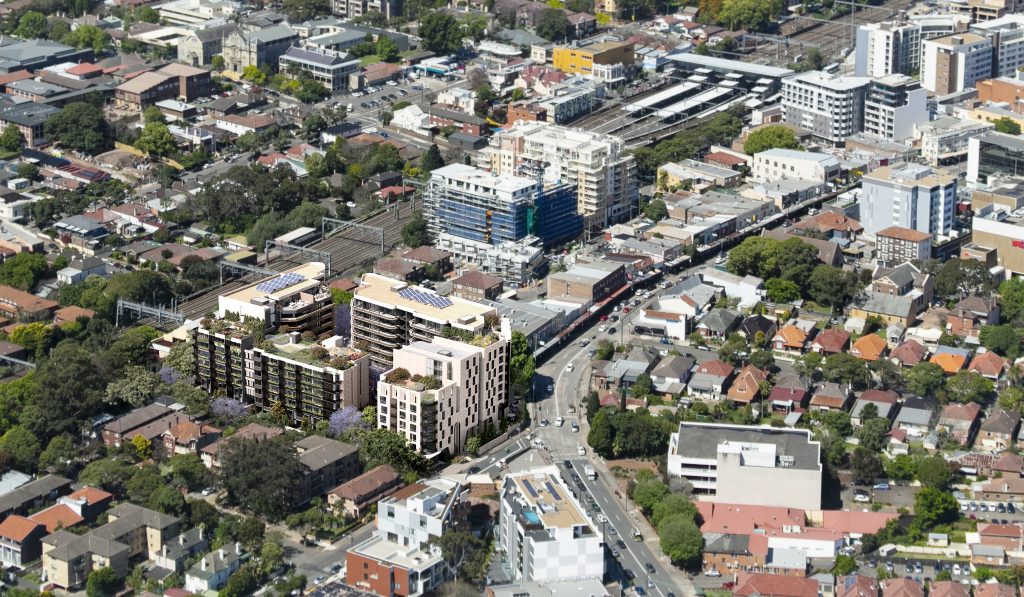 Urbis worked closely with Inner West Council to garner support for the proposal, and eventually obtained approval from the Sydney Eastern City Planning Panel within seven months of the lodgement date.