Urbis Director David Cresp presented to an enthusiastic audience at the Urban Development Institute of Australia (UDIA) WA's Hot Topics breakfast at Crown Perth on June 18.
The event was a timely one, as the industry re-positions itself to respond to the release of the Sub-regional Frameworks and the State Budget.
The presentation touched upon Western Australia's current economic drivers and population growth, and how these factors were contributing to the residential and commercial market cycle.
Despite the slowdown in mining employment, WA employment growth has remained surprisingly robust and is second only to Melbourne. The next 10 years will see an additional increase in population of around 500,000 people, which equates to a 25 per cent increase by 2026.
First home buyer activity is very high in WA and this is being seen in the apartment and housing market, but the size of the dwelling market will get smaller and apartment share will increase.
Click here to download a copy of the presentation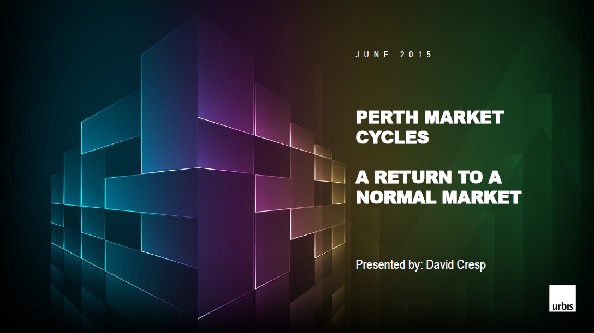 A panel discussion followed featuring David Cresp, Lavan Legal's Peter Beekink and QUBE Property Group director Rod Gardiner, which offered tips on how to make the most out of the property cycle and maximise the outcomes for that next project.
Download an Urbis Perth Apartment Essentials subscription form
For more insights into the Perth apartment market click here