The Department of Planning Lands and Heritage in WA has just released a draft Position Statement on the development of lots under 100 sq.m. As part of the release of this Position Statement, Urbis provided a report summarising a previous report provided for LandCorp on the national market trends in terrace housing.
We're pleased that this report was launched at the UDIA 'Medium Density – Finding the Missing Middle' event in Perth today.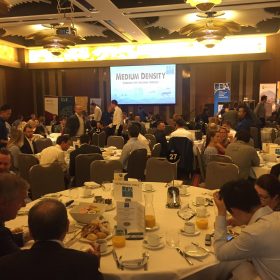 The research reveals that terrace housing on lots less than 100 m² have only been delivered in a small number of housing estates around Australia; with most examples found in Peet's Lightsview in South Australia and Economic Development Queensland's Fitzgibbon Chase. A limited release of lots has also occurred in a few other estates in each of these states.