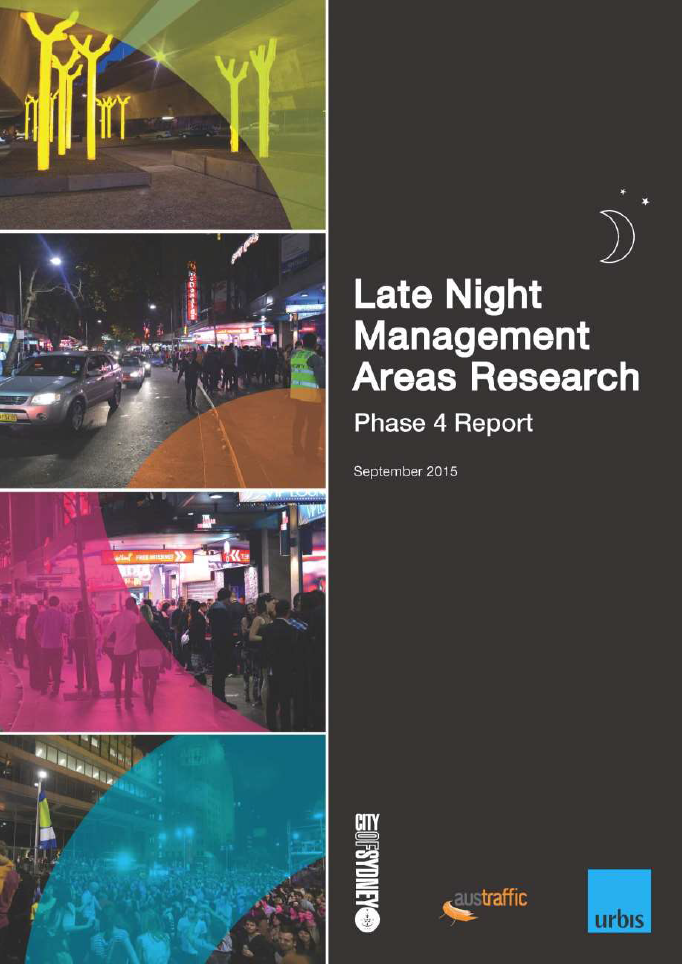 The Urbis Economic and Social Advisory team has recently completed an important research project for the City of Sydney which aims to shed light on the health of Sydney's night-time economy.
 The Late Night Management Areas Research: Phase 4 report was prepared by Urbis and partner Austraffic, and has recently been published by the City of Sydney.
The research aims to provide a snapshot of the patterns of activity in different areas of the city at night. The project involved the collection of both qualitative and quantitative data across 10 CBD districts over two nights, including intercept surveys with patrons, observation surveys of business and patron activity (including anti-social behaviour), and pedestrian counts.
The 2015 report includes a comparison to the 2012 report, which Urbis also prepared. This provides insight into the changing patterns of activity across the city at night.
The research will help the City of Sydney to monitor and manage night-time activities and measure progress against targets set out in the OPEN Sydney strategy and action plan.
Download the 2015 research report, precinct snapshots and all previous reports here
For more information on Urbis' Economic and Social Advisory team and the services they offer click here
For more information regarding this report, please contact: