Making sustainable architectural and planning decisions with flexibility and diversity of offering at the heart are key to successfully living in a higher density society.
According to the recent MTalks event, held at the MPavilion in Melbourne, amidst increasing property prices and congested links to the outer suburbs, long-term apartment living is becoming a new reality for future generations of Australians.
Part of the evocative High Density Happiness series of talks presented by Open Journal, In Defence of the Three-Bedroom Apartment centred around re-imagining how Australian families currently live, and whether long-term apartment living was the way of the future.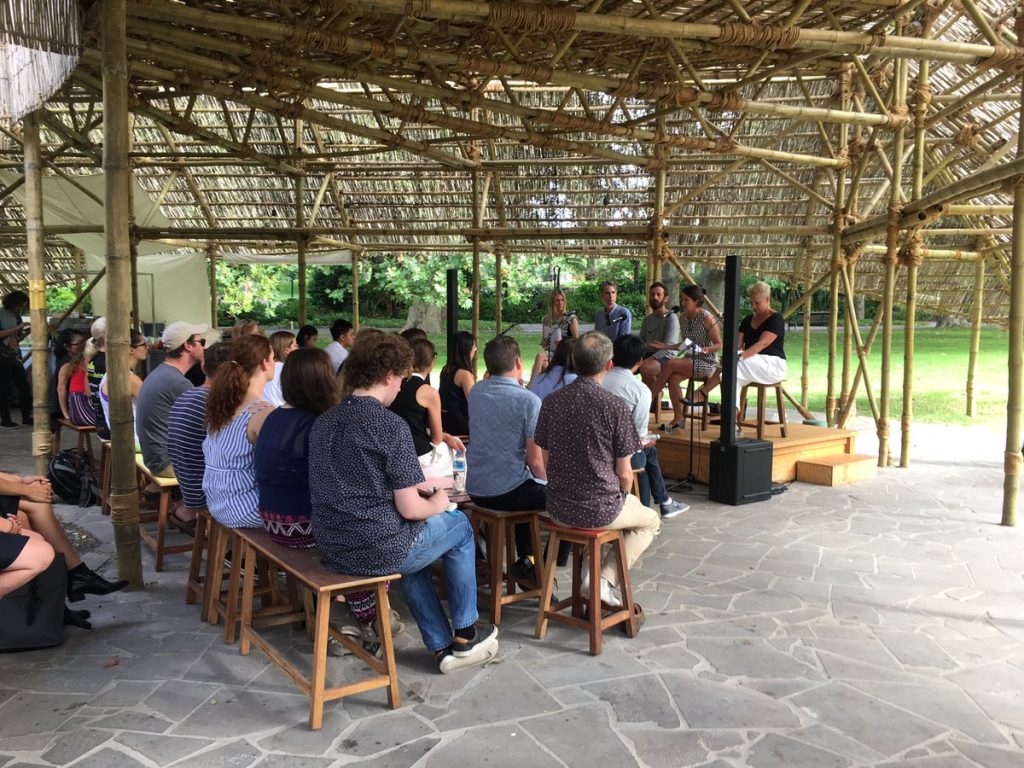 An audience gathered to hear industry experts including Planning Director Sarah Macklin discuss higher density apartment living. Credit: Open Journal.