Congratulations to Urbis Associate Director, Katrina Torresan, who has been awarded the Australian Institute of Architects NSW David Linder Prize.
The David Lindner prize is presented to an emerging architect in honour of the late David Linder to promote new research on architecture in the public realm.
Katrina received the prize for her timely submission titled "Regional Revitalisation: Reclaiming high streets for public life" that investigates the revitalisation of regional town centres, with a particular focus on reclaiming high streets for public life.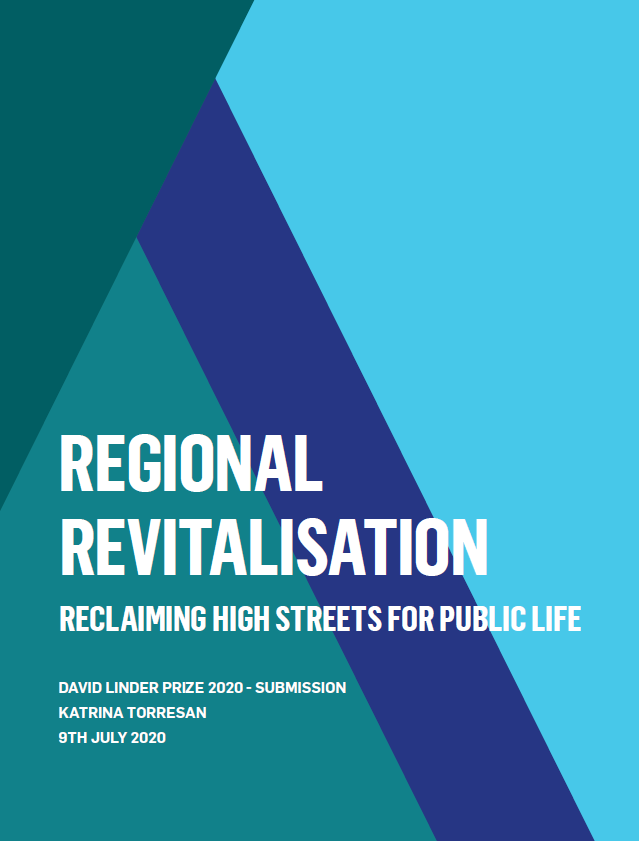 "Regional Australia offers a rich and enchanting setting shaped by its landscape, history, industries and people. High streets are the focus, as they represent the life blood of communities and a common space for local identity to evolve," Katrina explained.
Katrina's research is underpinned by an evidence-based approach with the assessment of Australian case studies and will bring together consideration for integrated design, place-led planning, and project delivery.
Reflecting on the significance of her win Katrina said, "The prize offers a unique opportunity to engage broadly across the industry, with government agencies, key stakeholders, experts advisors and designers who have helped shape vibrant regional centres. It will build on the Government Architect's vision for Regional NSW to enhance the legacy of our regions."