People with disabilities in Australia are significantly underrepresented in our workforce.  In 2009, only half of the 2.2 million working-age Australians with a disability were employed, compared to nearly 80 per cent of working-age Australians without a disability.[1] While there have been strong advancements in Australia's labour market conditions over the past 10 years, the gap in employment outcomes between people with and without disabilities has grown.
While there is clearly an urgent need to find new and better ways of increasing the workforce participation of people with disabilities – to enable people with disability to lead full lives and for employers to be able to access and harness talent – there is also a strong economic imperative.  Deloitte Access Economics reported in 2011 that closing the gap between labour market participation rates and unemployment rates for people with and without disabilities by just one third would result in a cumulative $43 billion increase in Australia's GDP over the next decade in real dollar terms.[2]
The New South Wales Department of Family and Community Services (FACS) and the Australian Network on Disability (AND)held a Disability Employment Forum for NSW agencies at the Australian Museum in Sydney. The forum featured presentations from the Australian Human Rights Commission's Age and Disability Commissioner Susan Ryan, and Dr Susanne Bruyère, Director of the Employment and Disability Institute at Cornell University in New York. Dr Bruyère is a world expert on employment and effective workplace practices for people with disability.
The forum was attended by representatives from key NSW government departments and agencies including planning and infrastructure, education, health, justice, the arts, and community services.
This excellent forum brought together people with disability in the workforce, employers, and national and international experts to talk about the possible – what is being done and what can be done to increase participation in the workforce by people with disability. Some quite simple things can make a big difference to recruitment and retention.
I discovered from Susanne Bruyere that many people who are employed and have a disability do not disclose their disability – they are often 'invisible', and another group develop their disability post-hire.  For these groups it is really important to make disclosure in the workplace safe, so any necessary adjustments can be made and people remain productive and in the workforce.
The forum successfully explored issues surrounding disability-inclusive recruitment and retention, as identified in the Disabling the Barriers paper released by the Public Services Commission in December 2014. FACS and AND are to be congratulated for this initiative.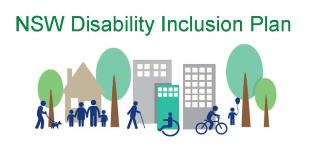 [1] Increasing employment participation among people with disabilities. (August, 2011). Deloitte Access Economics. Accessed 28 May, 2015.
[2] Ibid.